How To Cope With Seasickness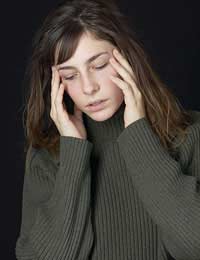 Being 'seasick' is simply the 'on water' variation of suffering from motion sickness in general which you can experience in cars, on planes, coaches - in fact, you can experience the same nauseating feelings and suffer with similar symptoms when travelling on any form of transport.
In reality, what is actually happening when you're feeling seasick all begins with the effects that the motion of the boat on the sea or ocean is having on your inner ear and eyes which, as a result, starts to send confusing signals to your brain.
For example, out on the water, especially the sea where there are stronger tidal movements than, say, a canal - whilst your eyes will instantly be able to tell your brain that the furniture or walls you're looking at are motionless, your inner ear will be telling your brain, they're moving. These confusing messages will start making you feel nauseous, dizzy, confused and you can begin to feel as though you want to vomit and you could also be sweating profusely.
Seasickness Prevention Remedies
You can buy both over the counter and prescriptive anti-motion sickness medications that many people will say has helped them overcome seasickness or, at least, lessen its effects and there are many other scientifically unproven remedies that are available that have been successful for some in reducing or eliminating seasickness.
Taking ginger capsules or ginger in some form, such as in drinking ginger ale or eating ginger snap biscuits before you set sail have often been said to reduce the severity of the effects of seasickness and there are patches and wristbands which can be bought too.
However, there isn't one single solution that has been proven to absolutely ensure that you'll not suffer from seasickness and it can very much vary between individuals. Some may suffer a little or not at all whilst another person close by might be severely affected.
What To Do & Not To Do If You're Feeling Seasick
Although you might be tempted to go to your sleeping quarters and just lie down, the fact that you're unlikely to be able to sleep and could be up and down vomiting means it's not a good idea. In fact, with the nauseous effects you're likely to be experiencing too, the best thing you can do is to go out on deck and get some fresh air unless you've been told it's not safe to do so, even if you think seeing the motions of the waves and their effects on the boat will make you feel even worse.
Once out in the open air, take some slow, deep breaths and then don't be looking at the movement of the boat and the waves but focus your attention on something distant on the horizon as this will help to eliminate visual conflicts with what your eyes are seeing and what your inner ear is telling your brain.
Usually it's the midship or aft part of the boat which is less inclined to be affected by the rolling and the pitching of the boat on the waves so situate yourself there. Staying inside the boat will usually only make you feel worse, especially close to areas where food might be being prepared and the odours that can give off which can bring on vomiting even more.
Don't be afraid to ask for help either. It's very tempting to slope off on your own if you're the only person suffering as you may feel embarrassed but seek out the help and advice of others as they may have their own remedies which, to them, at least are tried and tested. A good skipper may also be able to steer a course taking the boat through calmer waters although that isn't always possible.
Always remember, however, that if seasickness has caused you to vomit a lot, then, once you feel a bit more stable, it's important that you replenish the nutrients you'll have lost through heavy vomiting, even if that's only eating something light such as a few salted crackers, for example as by not eating, you're more likely to remain nauseous for a lot longer. And ensure that you drink plenty of fresh water to put fluids back into your body.
Some of the most hardened boat travellers in the world never get over their own seasickness whilst, for others - some don't suffer at all and some may suffer on their first few trips out at sea but, within a short space of time, they learn to naturally cope and aren't affected again.
Ultimately, however, seasickness shouldn't be too much of a concern when it comes to living on a boat because, it's more likely that you have reached that decision over a lengthy period of time because of the enjoyment you've had by being out on the water. In fact, if you are a severe sufferer of seasickness, then living on a boat, especially a sea-faring vessel, might very well not be for you after all.
You might also like...