About Our Site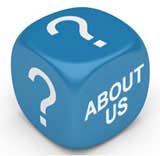 LivingOnABoat was formed to offer a unique reference point on the practicalities and finances of boat living.
The appeal of living on a boat is unquestionable - the adventure, freedom to go where you please, sense of community and kinship with nature - but as humans are not naturally suited to life on the water, the decision to abandon dry land is not one to be taken lightly.
LivingOnABoat has been created to help those with dreams of life aboard ship to understand the practicalities that underpin such a bold and exciting venture.
For those considering a life afloat, we offer valuable expert advice about all aspects of living on a boat to help make your decision an assured and informed one and not a blind leap into the unknown. What are the typical costs involved with boat living? What type of boat suits your needs? What aspects of life do people find hardest to adjust to? The answers to these and many other questions will help you assess whether life on a boat is the life for you.
The site also caters for those already afloat who want information about the various aspects of boating life - from adopting sustainable energy generation and boat security to boating etiquette and battling the elements - or who simply enjoy reading about this fascinating alternative lifestyle.

Related Articles in the 'Site Information' Category...