Do I Need a Licence To Live on a Boat?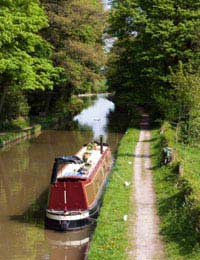 You will almost certainly need some kind of licence if you intend to live on a boat although the type of licence will vary depending on different circumstances. These licences will allow you remain static on the water or to cruise around and to keep your boat on the waterways.
Depending upon where you intend to live on your boat and the places you may (or may not) intend to cruise, there are different authorities which you'll usually need to approach to obtain the correct licence.
The Licensing Authorities
In general, virtually all of the waterways in the UK are run by three organisations:
British Waterways - which runs almost all of the UK's canals as well as the River Severn, Trent and Ouse
The Environment Agency - which runs the River Thames, Medway and all of the East Anglian rivers
The Broads Authority - which runs both the Norfolk and Suffolk Broads
Therefore, depending on where you are intending to moor your boat, you'll need to contact the relevant authority as they each have their own registration and licensing arrangements. It's not always that straightforward either. For example, some reservoirs have their own licensing arrangements and there has recently been a new 'Gold Licence' issued which covers the waters belonging to both British Waterways and the Environment Agency.
Tariffs
The cost of licensing your boat will also differ between each operating authority and is also dependent upon how long your craft is going to be on the water each year. For example, shorter term licences are available for pleasure boaters only intending to use their boats for a specified number of weeks or months per year. Once again, you'd need to contact the relevant licensing authority to find out more.
General Licence Checklist
Business Licence - this will most certainly be the licence you'll need if you intend to use your boat for any commercial purpose in any way - e.g. running pleasure cruises, carrying freight or the boat is used for any kind of trading or work purpose whether it's moving or static
Houseboat Licence - if your boat is going to remain static
Private Licence (canals and rivers) - if you're going to be using your boat on British Waterways operated waters only or keeping the boat on (or next to) BW waters when you're not actually using it. You can also get a discount on this if you're only going to be using BW operated waters in England and Wales only
Gold Licence - if you're going to be cruising both BW operated waters and those operated by the Environment Agency
Short-term Licence - if it's a small trailed boat and is not going to be kept on a BW waterway or one which connects to a BW waterway. However, there are different short-term licences which apply to England & Wales collectively and a separate one where Scotland is concerned
Although the rules and regulations surrounding boat licensing might seem a bit confusing and you may feel that one specific licence might not be adequate for how you intend to use your boat, the best thing to do would be to contact each of the licensing authorities mentioned above and discuss your intended plans with them so that they can direct you into buying the correct licence.
You might also like...
Hello We have a mooring off the canal, on a private 'millstream' in the uk. We have not used the canal since august 2018 as the boat has remained on the mooring. But would like to use it again now. I can only renew my license online from august 2018. Have I done something wrong- was I supposed to license it all that time? Or was I correct to think that off the main system, I did not. Help!
sevey
- 13-Apr-19 @ 6:51 PM
Hi there. We have a homeless person now living on a boat on the Medway river. It is only a small boat, the engine does not work and he has no electric, gas or running water. The boat was kindly donated to him and his dogs after constantly being harassed and have his tent and belongings trashed. He has no moorings and the boat is tucked away out of sight. Himself and the dogs are so happy now. But is this all allowed? Or does he need to have certain paperwork? It would be so sad to see them back on the streets and feel vulnerable again. Thank you ??
Angel
- 1-Apr-19 @ 9:31 AM
I am or hope to be completing a life long ambition to buy and travel from Northampton to Ely by a river/canal boatcould any body tell me the best route and what licenses i would need ie waterways ect
spook
- 23-Aug-14 @ 9:09 PM