What is The Boat Safety Scheme?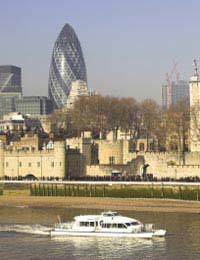 The Boat Safety Scheme (BSS) is a sort of boating equivalent of an MOT for a car. It's a an initiative which is jointly co-sponsored and promoted by British Waterways and the Environment Agency and, as such, it is only applicable to boating craft which cruise on the UK's inland waterways network within which it is a mandatory scheme which all craft are subject to.
However, because many of the principles within the scheme would equally be valid to sea and ocean faring vessels, they too will adopt many of its principles although that is optional for these kinds of vessels.
What the BSS Entails
The BSS is a set of safety standards which is applicable to all craft which wishes to use the UK's inland waterways networks. It involves each craft undergoing an inspection every 4 years to check on its electrics, gas and engines to ensure that they still meet the required safety standards which were designed to prevent death or injury. The reason being that, naturally, all of these things can cause fire and explosion which could turn out to be catastrophic. Once a boat has passed the inspection then its then granted a navigation license which is valid until the next inspection in another 4 years time.
How To Comply
The BSS has its own website from where you can download a selection of useful material which gives you comprehensive guidelines as to how to meet the criteria and guidelines in how to ensure that your boat meets all the required standards necessary for things like electrical installations and appliances, LPG installations, inboard and outboard engines, fuel lines and ventilation systems. Each section of the recommendations is broken down into an individual check list which you can either follow yourself or, if you prefer, you can get an expert in to ensure that you're meeting all of the criteria associated with the scheme.
Other Useful Advice
Not only do the guidelines tell you what you must do to comply with the regulations and to obtain your navigation license, there is also lots of other useful information concerning things like how to plan for fire breaking out on a boat and the best ways of preventing that happening as well as information about carbon monoxide poisoning which can result from the use of solid fuel stoves which are quite popular on boats but can be dangerous if not well maintained and used correctly.
Some people who choose to live on the waterways will often supplement their income by training to become a BSS Examiner. Obviously, this option is only open to people whose knowledge of boats and the mechanical workings of them is quite substantial and the training is quite intensive, often meaning that a person needs to become CORGI registered to carry out gas systems checking, for example, but many do succeed and either set themselves up as self-employed examiners or become contracted by a number of marine based companies who offer these services to their clients.
Of course, all brand new boats should already fully comply with the regulations and won't need to be tested for 4 years and boats without any gas, electrical or fuel systems are exempt and do not need to be tested.
You might also like...
Hi i am thinking about living on a boat but its not something i no anything about. I was wondering who i can contact that will help guide me through the prosess. I dont want to jump in feet first but i do need a little haste and it is definatly apealing to me. If anyone can help it would b greatly apreciated.
Johnboy
- 19-Mar-17 @ 11:19 AM