Importing a Boat, What Are the Duties Etc?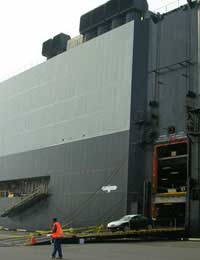 Q.
I have noticed that boats for sale in the USA seem to be cheaper than in the UK, are there any duties or expenses to consider when buying a boat from USA and would the vessel be registered in the UK as that is my country of residence?
(Mr Anton Triegaardt, 22 December 2008)

A.
With boat prices in the US typically much lower than those in the UK, you're not alone in being enticed by the idea of importing a vessel. However, there are indeed additional cost factors to consider before taking the plunge, and these can take the shine of those attractive prices somewhat.
VAT, Import Duty And Shipping Costs
The cost factors that likely first spring to mind when considering importing goods from the US are VAT, import duty and shipping. In being a US registered vessel taking up residence in EU waters, VAT and import duty would be due upon arrival into the UK.
The tax rate would be 17.5% of the total value of both the boat – as detailed in your invoice – and the shipping costs. If the imported vessel is less than 12 metres in length then it would also be liable for an import duty of 1.7% of the invoice price. It's also worth noting that, in addition to the shipping costs, you may also incur port handling charges during the delivery.
To cut down on these costs then it is advisable to only import in from the US east coast – delivery from the west can be up to 50% more expensive – or alternatively you could avoid the shipping costs altogether by sailing the vessel across the Atlantic yourself.
Complying With EU Regulations
As an EU citizen you would not be granted a six month visiting period upon arrival in the UK and so would expected to inform customs immediately. The boat would then need to be re-registered as a British vessel. In order to do this it would need to conform to EU regulations.
Although VAT, duty charges and shipping costs are an important cost factor in importing, they are costs that can be calculated and weighed up in advance; it is the cost of compliance that can prove to be the biggest financial headache.
The boat must comply with CE requirements and the Recreational Craft Directive (RCD), a safety standard for the design and manufacture of recreational craft in the EU that has been mandatory since 1998.
Costly Boat Assessment
A non-CE marked US import will need to undergo an assessment by a third party certification agency to examine every aspect of the boat, including its safety and emissions. Depending on the size of the craft this alone can cost several thousand pounds. If any modifications are then required to meet CE standards then the costs of these will also need to be met by the new owner.
Choosing not to get the boat assessed and made compliant is not really an option. Not only is non-compliance a criminal offence, but it will be difficult to insure, illegal to sell on and might even be a danger to your and your family. What's more in being 'sub-standard' and non-EU friendly, it will be effectively worthless, and therefore far from the bargain that originally attracted you to it.
You might also like...
Maybe depending on the wiring currently installed
Helipilot
- 24-Aug-20 @ 1:36 PM
HI IF IMPORTING A BOAT FROM US TO UK WILL IT HAVE TO HAVE A FULL REWIRE
ged
- 19-Jul-20 @ 1:53 AM