Raising The Finance To Buy Your Boat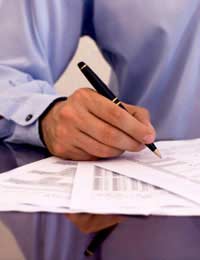 Raising the finance to buy your boat is not as simple as getting a mortgage for a house through a traditional high street bank, building society or other type of mortgage lender. One of the main reasons for this is that traditional mortgage providers are somewhat reluctant to offer finance backed purely against the boat itself.
Even with a brand new boat, it's considered more along the lines of a car than a house, even though it may well be your intention to live on it as a 'home'. The main problem traditional lenders have in this regard is that, much like a car, a boat's lifespan will be far less than a house and it will be depreciating in value all of the time.
Also, whereas most mortgages will allow you perhaps up to 25 to 30 years to repay the mortgage, the likelihood is that your boat will not last that long so traditional mortgage lenders are reluctant to take that risk.
There are some options you might consider in order to raise the finance, however. Nevertheless, not all of these might be available to you personally and some of the options might not be practical or appropriate.
Marine Mortgages
There are a number of companies out there who do specialise in marine mortgages. The main pitfalls here though are that the length of term of the repayments is likely to be more like 10 years as opposed to the 25+ years you could expect a mortgage for a house to run for.
Therefore, depending upon the amount of money you need to raise, it may not be a practical solution if you can't afford to repay the mortgage within the shorter period. You will find the odd few companies prepared to offer you a marine mortgage over a longer period than 10 years (although rarely more than 15 to 20 at the max.)
However, you'll almost certainly find that the interest rate will be far higher than with a traditional house mortgage and that could be said to be true for most specialist marine mortgages, whatever term they run for.
Home Equity Release or Selling Your Home
These are two options which might be available to you, although you should always seek specialist advice when it comes to home equity release. If you decided to do this, perhaps the equity you've built up in your property will enable you to buy your boat outright then perhaps, you might then look to let out your property thereby keeping it as a safety net if you decide to move back to land later.
Of course, there will be those who have decided that boat living is definitely for them and will look to simply sell their home and use the money to buy a boat instead. With this scenario, you've then got to consider that you may have burned your bridges now with regards to ever buying a property again.
With this, you'll need to consider things like the value you're likely to ascertain for your home vs. the cost of buying your boat and also bear in mind your age as there's a possibility that if you're doing this when you're younger, you might need to ensure that you've got sufficient capital left over so that if you do need to buy another boat later on when yours is no longer liveable that you can afford to do so.
Selling your home outright to move onto a boat is probably more commonly found with older people who wish to downsize their property lifestyle and know that they'll probably have sufficient capital left over from the sale of their house to buy their boat outright but leave them with sufficient money left over to see them through their remaining years.
Any money you raise via either a house sale or equity release scheme, however, should be seriously considered and you should seek specialist advice from your financial advisor first.
Other Possibilities & Considerations
Shared ownership might be a way a group of people can club together and raise the capital to buy the boat. However, with that they, too, will usually want to live on the boat or at least use it at certain times of the year for holidays etc which then means that you'll need to be able to make practical and financial provisions for certain periods when you'll need to live elsewhere for a time which might not be suitable for everybody.
If the money you need to raise is not too great, you may have the option of getting a secured loan, although you're probably going to need to still keep the ownership of your house as you're very unlikely to find a lender who will secure a loan against a boat. An unsecured loan is almost a non-starter unless you only want to borrow a few thousand to top up existing savings to reach your financial target and you'd also need to meet the set criteria laid out by banks for obtaining such a loan.
Finally, when it comes to raising finance and doing the maths, remember to factor in things like boat licensing, mooring costs, insurance, maintenance costs and fuel as these can all add up to a good few thousand pounds per annum.
You might also like...
Are there Solicitors whose services include acting for a purchaser of a Canal Boat, particularly when the Purchaser is out of the country? Thank you.
2lateinlife
- 20-Dec-12 @ 8:52 PM