Mail & Banking Considerations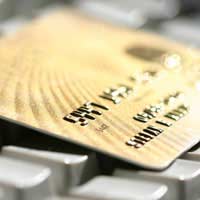 Internet access for the likes of online banking and e-mail (whether on board or at a nearby internet cafe) have obviously reduced the problems that people who live on boats used to have in terms of receiving mail, which they can often now do by communicating via e-mail.
Also, most banking needs can now be managed online too, such as checking balances, ensuring standing orders, direct debits and bill payments are set up and checked if they're paid as well as switching money between accounts and receiving statements online instead of through the post.
Even out on the ocean, you can still often get some kind of internet access but the costs of having that installed can be quite prohibitive so it's possibly better to have all banking arrangements in place before setting off. However, technology has not, as yet, advanced to the point where all correspondence is done electronically and it is necessary to set up some kind of alternative method of receiving your postal mail if you're cruising around a lot or have no fixed address as such.
Likewise, you may not always have access to an internet connection and there are obviously no ATM machines floating about attached to buoys in the ocean so, whilst technology has eased things somewhat, you're still going to have to ensure that you're carrying enough cash on you and have your debit and credit cards with you for when you next reach land.
One important point to remember, however, is if you're using an internet cafe to check your online banking that you ensure that you log out after you've finished and, where enabled, you delete the computer's cache of previously visited sites and temporary files. That isn't always permitted but as long as you ensure you log out completely, you should be OK.
Postal Mail
Most people will usually use one or a combination of 3 ways to access their postal mail. One way is to set up a PO Box number at a post office within a particular geographical location, and then it's simply a matter of going to collect it yourself. This arrangement is often best for static boat dwellers who are usually going to be in the same location for most of the time or for those who cruise but regular return to their own residential moorings.
At marinas or certain other mooring facilities, it's sometimes possible to have your postal mail directed in your name c/o the harbourmaster's office and their address and you can either collect it from there each time you're in your own moorings or, in certain places where you get to know the harbourmaster well, they may well even arrange to have it delivered to you on your boat once it's been received in the office.
Banking Facilities
If you've not got internet access on your boat, an alternative might be to use a land-based trusted family member or close friend to receive your mail for you at their home and to give them permission to open it and to have access to any online banking facility you've set up and to pay bills on your behalf. Alternatively, you could leave them with a number of blank cheques already signed by you which they can complete and pay bills for you.
Nevertheless, you'd need to trust them implicitly as if anything goes awry on your account or money goes missing out of your account which you cannot explain, you will not have the same rights as others with regards to fraudulent transactions if you've given permission to somebody to have access to your online banking details and/or have provided them with blank cheques which contain your signature.
Obviously, not all postal mail will involve bills or be banking related so you'd also need to either set up a PO Box for personal but non-urgent postal mail or have your post forwarded elsewhere and dealt with by somebody you trust who can, perhaps, relay the contents of the letters to you over the phone.
Other Considerations
Obviously, if you're cruising around a lot, most of your provisions will already be sufficient until you reach the next port or moor up again. Therefore, when it comes to getting access to cash, you're never going to be too far away from an ATM once you're back in a harbour, marina or other type of moorings wherever you may roam both in the UK or overseas so remember to have your banking and credit cards to hand and, in the UK, at least, even if you're on the waterways where you might not necessarily be moored up too close to a nearby ATM, maybe a waterside pub or refuelling station will be able to offer a 'cash back' facility.
You might also like...
I live on my narrow-boat on a British Waterways Marina mooring. I receive housing benefit which pays just over half of my rent as my only income is state pension. My question is this. I pay mooring fees to BWML. They say that I do not need to pay council tax because they pay composite council tax for all live-aboards in the marina therefore my rent must include an amount for composite council tax. I am not liable to council tax because of my low income. BWML say that they will not refund my composite council tax because they pay it, and I do not. The council say that they will not refund it as they regard the rent which I pay to be only rent even though composite council tax it is clearly levied by BWML. Clearly I am paying council tax from which I should be exempt. How acn I resolve this. Thanks in advance for your replies.
sailor0500
- 2-Sep-17 @ 1:42 PM