Fuel Conservation & Keeping The Costs Down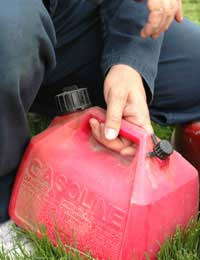 With the day-to-day running costs of a boat naturally adding to the overall cost of living on a boat not forgetting that fuel is tending to become progressively more expensive, anything that can help to conserve fuel and keep your running costs down is going to be appealing. There are a few ways of doing this but some will depend on the type of boat you have and some of the options might not be available in all locations.
General Savings Tips
Well, firstly, if you're on a static boat, your fuel costs are only ever really going to increase significantly in terms of when the weather gets colder for most of the time in the UK, unless you tend to run air conditioning in the summer months too. If you're on a static boat in winter, you will still need to run fuel for heating but, as in a house, it's often surprising how, particularly at the early stages of cold weather in late Autumn/early winter, we automatically switch the heating on whereas unless it's excessively cold, putting on a few extra layers of clothes will often do the trick instead.
If you do cruise a lot, maybe you can save money by cutting down on your adventures and it's also surprising how many boaters, especially on the waterways will cruise to a store alongside the canal when it might just have been quick to walk or jog along the towpath so if you habitually make short and unnecessary journeys, you can obviously conserve fuel that way. Running your engine to the max will also use up more fuel so less haste and easing back on the throttle will also help you get more mileage for your money.
Gear Onboard
Remember, that the more gear you carry onboard in terms of the boat's overall weight will also impact upon the amount of fuel you use, so it may well be that you can store certain heavier items onshore that you never use or hardly use which will also improve your engine's efficiency and reduce its fuel consumption.
Wind power
If you live on a sailboat, let the wind do more of the propulsion work as opposed to running your engine all of the time by using your sails more often to harness the wind's power.
Where You Buy your Fuel
For most boaters, they will fuel up at a marina or at a filling station alongside a waterway designed for boaters. The trouble is, it's a captive market so the likelihood is these kind of refuelling points can mark up their fuel prices a lot more. By carrying petrol or diesel containers and taking them to be filled at a normal automotive garage, you might find you can save yourself a bit of money too but obviously that would depend on how much fuel you consume on a regular basis and how practical that is.
Alternative Fuel
In certain parts of the country, with part of the Norfolk Broads and the Thames being good examples, there is becoming more of an uptake in using biofuels (which tend to cost less than regular diesel) and of solar-powered, electric boats. The latter in particular offer several reasons why you might consider buying one.
Firstly, because they are not only cheaper to run but because it is more environmentally friendly, both the Environment Agency and British Waterways offer a 25% discount on boat licences for solar-electric boats as an incentive to encourage other boaters to adopt a more caring approach to the environment. Furthermore, they're a lot quieter to run than a conventional boat so this gives you more of sense of peace and tranquillity whilst also enabling you to get up closer to wildlife if that's your thing.
And, whilst solar power on its own would be somewhat unpredictable, given the fickleness of the British weather, as they are solar-electric powered, more charging points are being installed along UK waterways to help keep you on the move even when the weather's cloudy. On the Thames, for example, charging points are only 15 miles apart.
Of course, not all of these potential fuel cost savings will apply to you but, no matter what type of sailing you do, if you think long and hard about it, you'll be able to perhaps use one or more of these ideas alongside some of your own that can help you conserve fuel and cut down on costs.
You might also like...