How Much Does It Cost To Live On a Boat?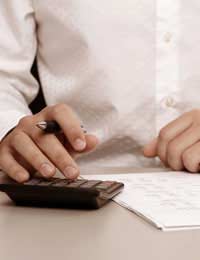 This is one of the most common questions which are asked when people are considering living on a boat. Whilst the vast majority of people decide to live on a boat in order to pursue a preferred kind of lifestyle, it's obviously important to factor in the kinds of costs that will be incurred on both a day-to-day basis and to weigh up cost considerations over, say, a year in order to gauge an overall annual cost of living on a boat and there are so many variables which can include:
The type of boat you have
The kind of lifestyle you're looking to achieve and the facilities you'll want to have onboard
Your mooring location
The amount of time you're going to be on the move
Whether or not you're going to be living on the boat all year round and, if not in winter, how you're going to store it
There may be also be other additional cost implications depending on things such as unforeseen repairs etc., so there is no actual way of working the costs out accurately and probably the best way of getting an estimate is to look at the boat you've bought and to ask other owners of similar craft how much their running costs are. Marine stores and boatyards will also be able to provide you with some general thoughts about costs and what you might need to consider.
Cost Considerations
Although cost considerations will vary depending upon the variables above, the list below contains some of the things you'll want to try to find out more about. Obviously, not all of them will apply to every boat but it should give you an idea of some of the issues you'll need to think about:
Mooring fees or marina/harbour fees
Fuel - electricity, LPG gas, diesel plus water
Insurance
Boat safety certificate and boat licence
General routine maintenance
Additional maintenance - e.g. hull surveying scrubbing and painting (might not apply)
Pumping of waste holding tank
Council Tax (might not apply)
Removal and storage of boat in winter (might not apply)
Cost Of Living - Boat Vs. House
Obviously, because in general, most boat owners will buy a boat that is usually smaller than a traditional house and therefore contains less space, your utility bills are likely to be far less by living on a boat and in some cases you'll also be exempt from paying council tax (although it's important you establish that first), the appeal of living on a boat to those who are trying to save money is an added attraction to the lifestyle implications. However, it's also important to realise that you'll be incurring additional costs, such as those outlined above, which householders would not need to concern themselves with.
Equally, because a boat is exposed to the elements more harshly than a house would be and because there is more of a risk of accidental damage to a boat when you're on the move, it's important that you not only factor in everyday and annual costs but also have some kind of contingency fund so that if the worst case scenario emerges, you've got back up funds in place.
Speaking To The Manufacturers
If you're buying a brand new boat, by speaking to the manufacturers, they will also be able to give you some kind of indication as to what it will cost you live on your boat. But the total figure will ultimately be governed by the number of people living on board, the size of the boat, where it's located and all of the other aspects discussed here to be able to give you a fairly good estimate so that you can plan and budget accordingly.
You might also like...
Looking to rent a house boat near abingdon, Oxfordshire as looking to move up for employment.Any help is appreciated.
Footballref
- 22-Oct-20 @ 8:08 PM
Ref the widebeam boat to rent my number is 07770 220830.
Steve
- 1-Jul-19 @ 6:06 PM
I have a widebeam canal boat to rent located in a marina near Hemel Hempstead in a lovely country setting on the Grand Union canal. The boat is very modern and comfortable with central heating, fitted carpets and which would suit a couple or one person. There is one bedroom. The boat size is 60' x 11'. The cost includes all bills except electricity which is supplied from the shore so all normal appliances work. One parking space. £950pcm. Minimum six months rental. Please contact me further details.
Steve
- 1-Jul-19 @ 5:21 PM
Hi, I am looking to rent a 1 or 2 berth narrowboat in the Wigan area for up to 6 months. I'm saving up to buy a boat, so rental would be great for the time being. Please get in touch if you've any info. Thanks.
Kate
- 17-Jun-19 @ 10:41 PM
Hi. I am looking to try out living aboard, before committing to buy. Please contact me if you have or know of a boat to rent for lets say 3 -6months. Hope to hear Thanks
Meelius
- 24-Jan-19 @ 1:39 PM
Hi, I'm looking to rent a 2 bed wide birth boat in Teddington/Thames Ditton area, for approximately 3 to 6 months, possibly longer.
londonboater
- 23-Sep-18 @ 9:15 AM
Hi. I am looking in three or so years when my boys leave uni, to move onto a houseboat. I currently have a river cruiser. I have enough saved now to buy a narrowboat and the money is earning me zilch interest. I am curious whether my money would be better off buying a live aboard now and renting it out? Is there much market for this? What rules apply? How much rental income off a two roomed 55/60 footer could I expect as I would still have to pay river license, moorings and insurance. Just not sure if it's worth my while.
Boater71
- 15-Mar-18 @ 7:51 PM
Looking for a houseboat for longterm rent in norfolk. Would like to buy one but still saving at the moment. So a rental would be good to start with.Any Ideas of how to find one please.
carole
- 31-Jul-17 @ 6:45 AM
I would love to rent a very cheap houseboat in London. Has anyone any websites/links/contacts that could help me along. Not been that successful in my search so far
Ellie
- 28-May-16 @ 8:52 PM
@Niru - it sounds lovely and glad you are enjoying it still.
LivingOnABoat
- 26-Mar-15 @ 1:49 PM
We bought a house with a terrace overhanging a river as an alternative. Feels like a boat but without the learning curve. 4.5 years ago and still in love with it. Of course, to go somewhere you still have to get in a car..
Niru
- 24-Mar-15 @ 2:27 AM
Having lived aboard for 5 years with my wife and kids with last 2 in continental Europe (med and canals) , I can provide a simple answer that is a great starting point. The cost per month will be the same whether you live on land or a boat - you will just have different cost categories.For example, car and home insurance expenses will be replaced by boat; property tax with moorage, house maintenance with boat maintenance.We kept computer accounting records for years before, during, and after and that's what the numbers show. Note - keep debt payments separate in your calculations - I'm talking about living expenses. The reason this works in part is that we are creatures of habit.Frugal people continue to be frugal, high-rollers continue with luxuries. If you like to eat out a lot while living on land - guess what?If you like fine wine, you'll continue to buy fine wine. Old habits die hard.Good luck with your plans.
Chris
- 3-Oct-12 @ 1:48 PM